Explore Valencia carefree.
Visit Valencia without having to worry about your luggage. Here at Sun and Bikes we have a luggage storage service for you, you can leave your bags with us for a few hours or for the entire day.
Go ahead and enjoy of València's amazing weather, beautiful architecture and fantastic food while your belongings are safely stored in our shop. In addition, we offer bikes for rent at a great price as well, that way you can take full advantage of your stay in Valencia.
Your luggage is 100% safe with us, we have surveillance cameras recording 24/7 in our shop, also, we always have staff available for you in our business hours. This way we can ensure that your luggage is secure at all times.
Come and store your luggage here at Sun and Bikes, our rates start at just 1 € an hour per bag and you can leave them for as long as you like, we'll take good care of it for you.
Store Hours: From 9:15 to 14:30 and 16:30 to 20:00
+34621 04 11 45
+34621041145
Have luggage storage card payment?
Yes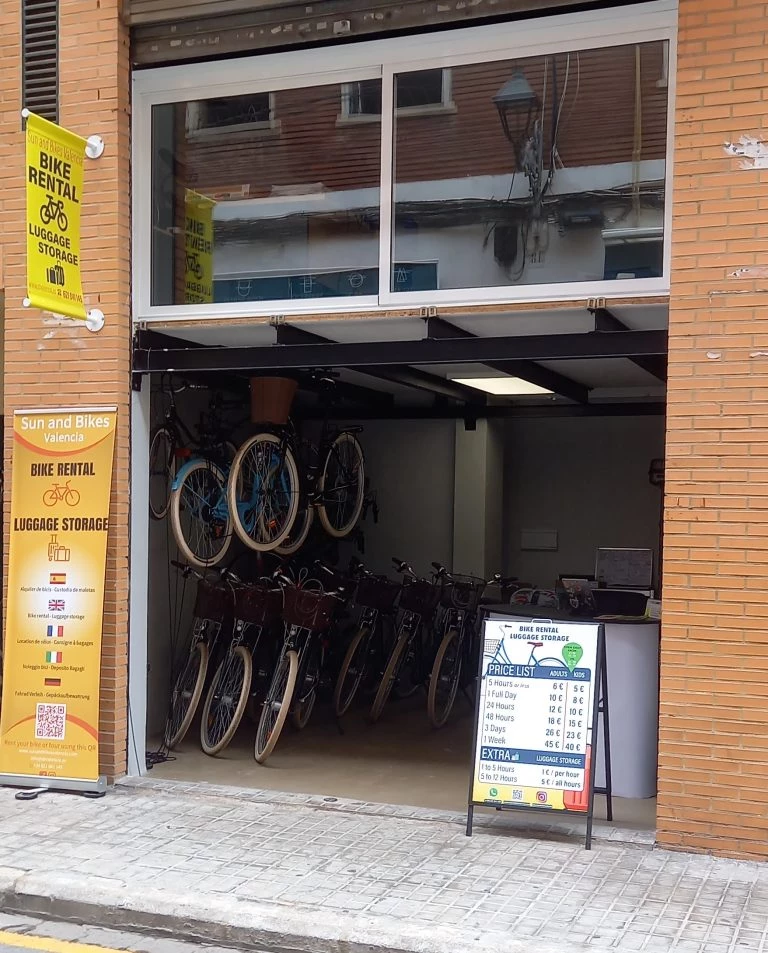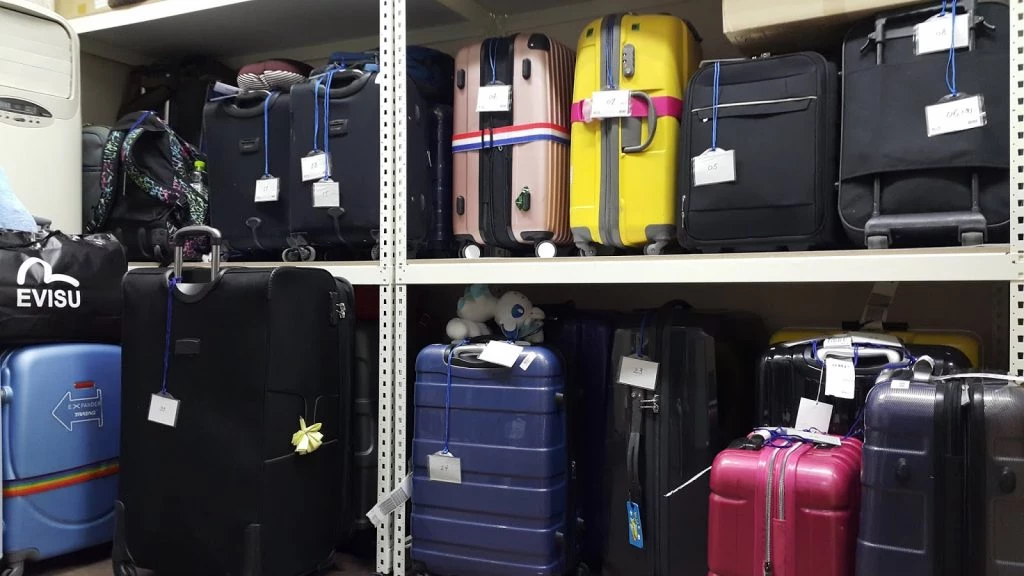 Prices
| Hours | any size |
| --- | --- |
| One hour | 1.00 EUR |
Opening times
Monday

10:00 - 20:00

Tuesday

10:00 - 20:00

Wednesday

10:00 - 20:00

Thursday

10:00 - 20:00

Friday

10:00 - 20:00

Saturday

10:00 - 20:00

Sunday

10:00 - 20:00