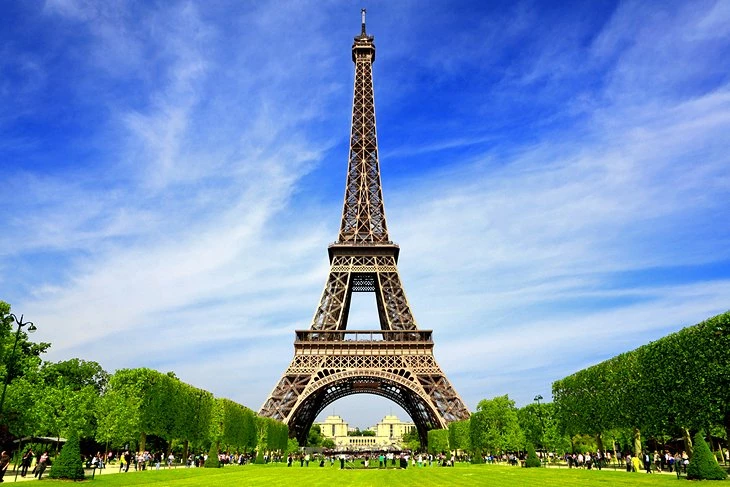 Paris. City of Love.
30/01/2023
Paris is the capital of France and is widely considered one of the most romantic cities in the world. Known as the "City of Love" and the "City of Light", Paris is famous for its beautiful architecture, rich history, world-renowned cuisine, and iconic landmarks, including the Eiffel Tower, Notre-Dame Cathedral, the Louvre Museum, and the Champs-Elysées.
One of the most distinctive features of Paris is its charming neighborhoods, each with its own unique character and style. The Marais is a historic district known for its narrow streets and beautiful architecture, while the Latin Quarter is a lively neighborhood filled with cafes, bookstores, and university students.
Montmartre, located on a hill in the north of the city, is famous for its stunning views of the city and its bohemian atmosphere.
Paris is also known for its fashion and haute cuisine, making it a popular destination for those interested in fashion, art, and food. From high-end designer boutiques to vintage shops and street markets, Paris has something for everyone.
The city's culinary scene is also world-renowned, with many Michelin-starred restaurants and traditional bistros serving delicious French cuisine.
Visitors to Paris can enjoy a wide range of activities, from visiting museums and art galleries to strolling along the banks of the Seine River, admiring the city's famous architecture, or simply relaxing in one of the many parks and gardens.
Whether you're a history buff, art lover, or just looking to experience the magic of Paris, there's something for everyone in this beautiful city.
Paris is one of the most beautiful and romantic cities in the world, attracting millions of tourists every year. Whether you're visiting the city for business or pleasure, you'll likely need to store your luggage at some point during your trip.
Fortunately, there are plenty of luggage storage facilities and baggage lockers in Paris that can help you out.
One of the best options for luggage storage in Paris is to use a luggage storage facility. These facilities are designed specifically for travelers and offer a range of options for storing your bags, including lockers, baggage deposit, and more.
They're located in convenient locations throughout the city, making it easy to find one near your hotel or tourist destination.
When choosing a luggage storage facility, it's important to look for one that offers a high level of security and is open 24 hours a day. Many facilities also offer additional services, such as baggage wrapping and shipping, making it easier to travel light and worry-free.
In addition to using a luggage storage facility, there are also a number of other options for storing your luggage in Paris. Many hotels, hostels, or cafes offer baggage storage services where you can store your baggage.
Regardless of which option you choose, it's important to store your luggage in a safe and secure location while you're exploring the city. By doing so, you can enjoy your trip without worrying about your belongings and make the most of your time in Paris.
Whether you're visiting famous landmarks like the Eiffel Tower, Notre-Dame, or the Louvre, or simply strolling along the Seine and admiring the city's stunning architecture, you'll want to be able to do so without worrying about your luggage.